Although my focus is on growing high-quality seedlings for my customers' gardens, I also have a modest market garden and sell my veggies to local restaurants and through the Paseo Farmers Market/Flora Bodega.
Sometimes I have extras, which I'm now offering directly to my customers. Order online and pick-up during regular seedling sale hours (4-6 pm Thursdays or 10 am to 2 pm Saturdays) or by appointment. Very fresh and very local!!
Fresh Okra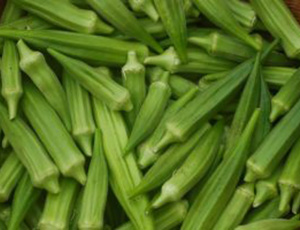 1# bag for $4.50
Picked young and tender, okra is one of my favorite vegetables. Whether it's fried, stewed, stuffed, or made into gumbo, nothing can replace okra in the menu. For a special treat, try it raw (truly!) – but you have to have really fresh okra for this. It's moist & crunchy & dee-lish!
$4.50Add to cart
Shishito Peppers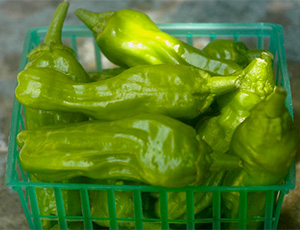 Pint-bag for $3
These peppers are downright addictive when grilled! Mild flavored, with an occasional pepper that's mildly spicy.
If you don't have a backyard barbeque, you can easily grill them over a stove burner. Heat a cast-iron skillet over medium-high heat. Rub shishitos with olive oil, then single layer them on the skillet. Sauté until blistered, turning as needed. OR hold them directly over the burner (use tongs!) and turn as needed until blistered. Toss with salt and/or lemon juice.
$3.00Add to cart
Fresh Genovese Basil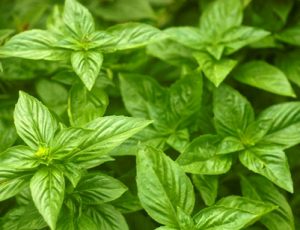 1 Large Bunch for $3
For pesto, caprese salad, bruschetta and more! Harvested in the morning, to your kitchen in the afternoon 🙂
$3.00Add to cart